St. Louis Art Place Initiative (API) is excited to announce its next Pre-screen Application for Homeownership round. One artist will be awarded the opportunity to purchase a home slated for completion in spring 2024. API's pre-screen application period will open on July 15 at 6pm at LazJazz Fest and close on August 18. Artists of all disciplines are eligible to apply, and artists living in or around Gravois Park are especially encouraged to apply. 
The application process includes three phases, beginning with API's pre-screening application that opens July 15th. During this phase, artists will fill out and submit API's pre-screening application. Then, top scorers will become finalists, and one awardee will be chosen via a lottery. Anyone not selected in this pre-screening application round will be welcome to apply again in the future. The awardee will progress to phases two and three with our partner Habitat for Humanity St. Louis; the awardee will work with them to fill out pre-screen and full mortgage applications. 
The online application form and FAQs will be available on our website on July 15, but in the meantime, be sure to spread the word to your artist friends and tell them to follow us on Facebook and Instagram: @stlartplace.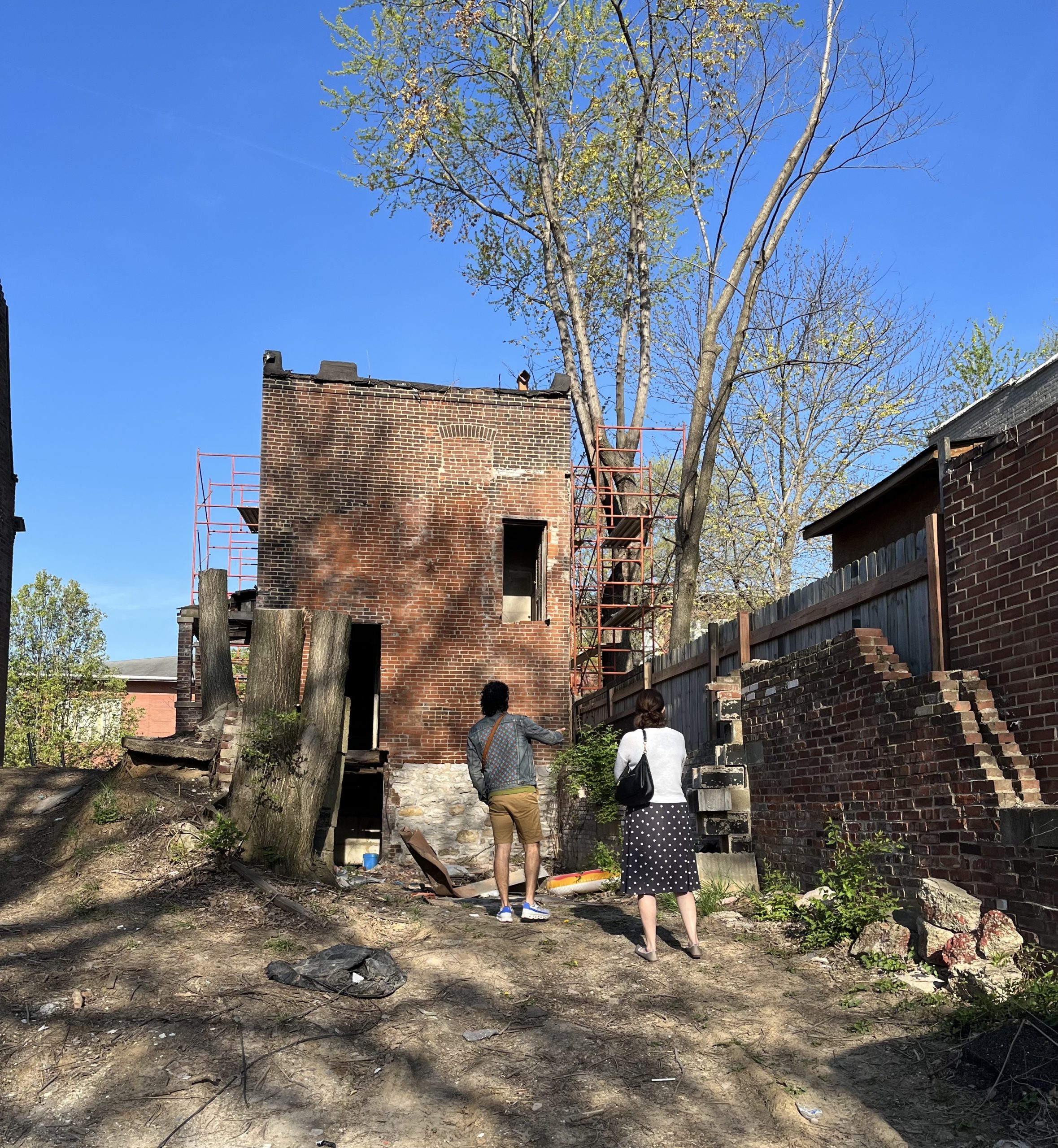 API Co-Director Kaveh Razani and Cultural Resources Office Director, Meg Lousteau, visit one of API's sites.